South Australian Department for Education
Education Management System (EMS) implementation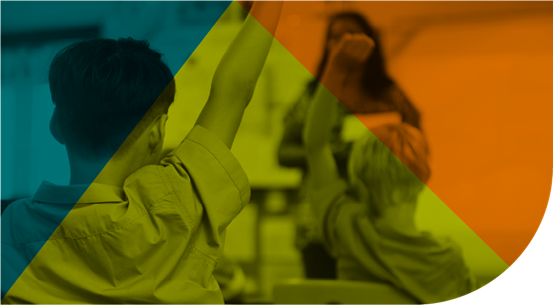 Context of the initiative
The new Education Management System (EMS) is a modern, student-centred online service for South Australian public schools and preschools. It is a fully integrated learning and administration system that allows children and young people, staff, parents and caregivers to access a single system.
The EMS will replace a number of legacy systems and third-party systems currently used in South Australian public schools, providing every public school and preschool in South Australia with efficient and effective streamlined systems that will modernise learning outcomes and improve operational effectiveness.
Intent of the initiative
The EMS will reduce the administrative burden on schools and simplify processes for staff, parents and students. The department listened to the needs of early childhood centres, preschools, primary and high schools to deliver a new way of working that reduces administration. The EMS will capture a student's first enrolment and manage their transition through their schooling within the public education sector. It will deliver:
· A single student record that captures the relevant information about a child's progress in the public education system.
· Student management with easier recording of enrolments, family information and movement between schools.
· A teacher toolkit to make it simpler to record attendance, behaviour management, prepare reports, plan and communicate.
· Timetabling and scheduling tools.
· Learning management system to make it easier to track and report on student learning, homework and assignments.
· Financial management tools to support budgeting, invoicing and procurement.
· Parent/caregiver portal with 24-hour access to timetables, homework, notifications, events, attendance and achievement.
· School administration tools to support site and facilities management.
· Business analytics to provide teachers, principals, education directors and the department with reports and data to support and guide decision making.
The EMS is an enabler for school improvement and will streamline and simplify life in schools and preschools to free up staff to focus on helping children to achieve improved outcomes. Some of the benefits of the EMS include:
· The streamlining of approval processes (particularly for finance) resulting from the implementation of workflows within the EMS.
· Improved communication between staff and parents (and students) through the portal, smart forms and a learning management system.
· Reduced duplication of data entry (as the EMS is an integrated system) and improved access to accurate data for decision making using the business analytics tool.
Steps taken and challenges faced
Initial challenges for the EMS (a cloud-based service) centred on connectivity in schools and preschools. The department has addressed this over the past 18 months with an accelerated project to provide uncontended, symmetrical fibre connectivity to all schools and more recently to all preschools across the state.
The other strategic direction implemented over the past couple of years is a focus on leveraging the scale of the department to promote efficiencies in procurement. For example, rather than each of our 900+ sites purchasing software or devices as individual sites, as a department we can secure a more favourable purchasing deal by leveraging our size. The EMS is an enterprise level system funded centrally, so schools and preschools do not have to pay to use the new system. In addition, if the EMS replaces any third-party applications that schools or preschools currently use, then they can cancel these applications and redirect the funding to other needs within their site.
—————
By embedding school and preschool staff (as subject matter experts) in the project, we gain a key perspective of the end user throughout the project.
—————
There has been an extensive change management strategy supporting the rollout and implementation of this system. The team delivering the strategy is made up of trainers, change analysts and subject matter experts from schools and preschools. By embedding school and preschool staff (as subject matter experts) in the project, we gain a key perspective of the end user throughout the project. Essentially, the EMS is a system designed by school staff, for school staff.
The change analysts also drive an extensive engagement process with school and preschool staff, which not only adds to understanding the end user experience, but these staff are genuinely interested in the EMS and act as champions for the project.
Future developments
The EMS allows for additional modules to be added to further transform school operations, such as an integrated library and visitor management. It is currently anticipated that all schools and preschools will have access to the EMS by the end of 2022. Currently, the EMS has been implemented in 24 preschools (Term 3, 2020) and the Department is planning to rollout to another 18 sites in Term 4, 2020.
This is part of a series of better practice examples to share how education systems and sectors across Australia are reducing the burden of compliance and administrative tasks on school leaders and teachers.